---
Afro Uruguay: Forward Together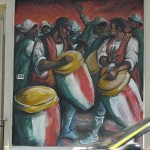 AFRO URUGUAY: FORWARD TOGETHER is a documentary project about the contemporary Afro Uruguayan community, its unique history, rich musical traditions, and contemporary struggles for uplift and change.
---
Long Night's Journey into Day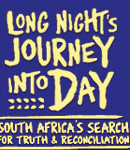 LONG NIGHT'S JOURNEY INTO DAY reveals a South Africa trying to forge a lasting peace after 40 years of government by the most notorious system of racial segregation since Nazi Germany. The documentary studies South Africa's Truth and Reconciliation Commission (TRC), set up by the post-apartheid, democratic government to consider amnesty for perpetrators of crimes committed under apartheid's reign.
---
Skin Deep
The idea for SKIN DEEP came about in the late 1980′s when Frances Reid, the producer / director, noticed a dramatic increase in the number of racial incidents at colleges and universities across the country. Twenty-five years after the Civil Rights Movement racism and racial tension seemed to be very much alive in this country. Maybe less overt, but very much alive.
---
One Vote
ONE VOTE is a 6-minute video about women and voting, directed by two-time Oscar nominees Deborah Hoffmann and Frances Reid. At a time when women's political muscle is more crucial than ever, ONE VOTE aims to free voters from hopelessness, apathy and self-imposed disenfranchisement. Through interviews with women from various walks of life, the video captures the political attitudes, feelings, beliefs and desires of millions of women. The on-screen subjects are articulate and passionate, explaining why they vote, and what makes voting crucial to them and their children's future. The viewer will be able to relate with the on-screen women and make the connection that her voice and vote are essential to the working of this democracy.
Fastpitch World

They train year round and are on the playing field six days a week. They are modern day warriors, who withstand physical and emotional extremes in the hopes of securing a college scholarship through the high pressure, high stakes world of fast pitch girls softball. This is FASTPITCH WORLD, a new television documentary series where we get an up-close and personal look at the sacrifices, discipline and commitment of young athletes, coaches and parents, who lay it all on the line for the chance to earn an education, secure a better future and be recognized as the nation's best.
---